The word "Dupuytren" is often missing from spellcheck libraries. Before my phone got used to me, it transcribed Dupuytren as "Jupiter Den", "Two Bedrooms" "Do engine" and other comical substitutions, although it never produced "Department Contracture" or "Dumpster Contracture", as in this newspaper article published last week: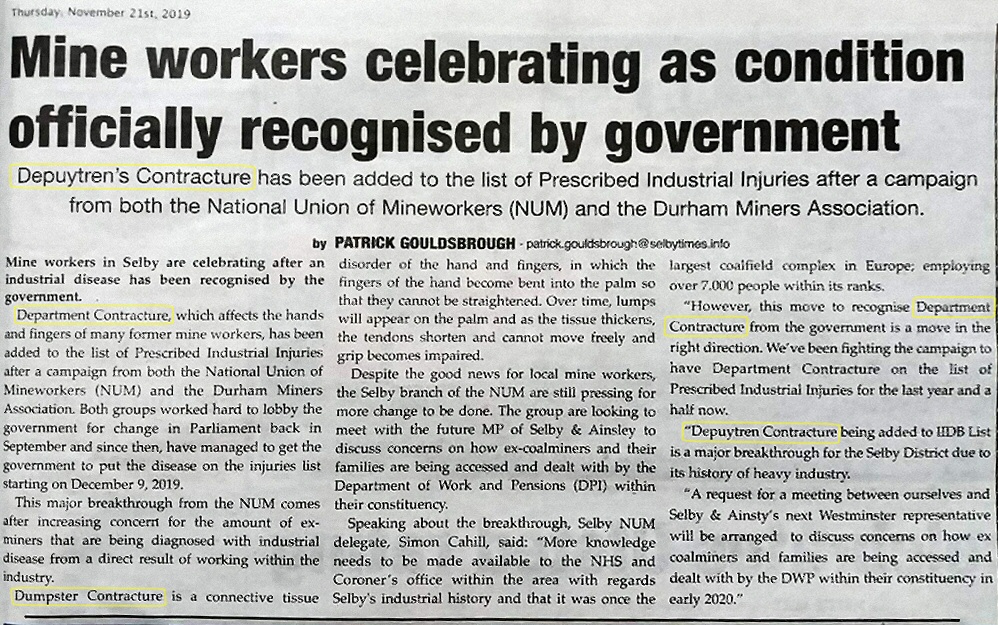 Dupuytren, Dupuytren, Dupuytren!
It's a common problem. We need to keep working to raise awareness. Hats off to Barney & Clyde by Gene Weingarten, Dan Weingarten & David Clark for November 06, 2019.

 If we don't talk about it, no one will hear about it!
Charles Eaton MD