Help Cure Dupuytren Disease
SUPPORT RESEARCH TO CURE DUPUYTREN DISEASE!
The Dupuytren Research Group is a 501(c)(3) nonprofit public charity conducting research to find a Dupuytren cure. Our first goal is to develop a Dupuytren blood test, which is the most important step toward developing a Dupuytren cure. We are supported entirely by charitable giving. Please use one of these options to Donate Now and support this critical work.
Like most nonprofits, Most of our donations arrive within a few weeks of the year's end. This stop-start funding makes it difficult to plan our upcoming research. This is why I want you to consider becoming a monthly donor. "Set it and forget it" donations make it easier on you and your budget, and guarantee the sustainability of our work. Join our recurring giving program to extend the impact of your gift:
Some Safari browser versions are incompatible with the ReCaptcha security widget on this form. Try updating Safari, using a different browser, or an alternate payment option below.
Zelle: Scan in your banking app to donate to the Dupuytren Research Group: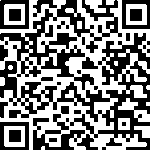 Venmo: Scan in your Venmo app to donate to the Dupuytren Research Group: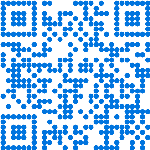 Check: (Do not send cash)
Make your check or money order payable to Dupuytren Research Group and mail to:
Dupuytren Research Group
1850 Forest Hill Blvd STE 201
West Palm Beach, FL 33406-6064
ACH Bank Transfer:
Instruct your bank to use the secure Dupuytren Research Group UPIC number
Routing/Transit number ABA 021052053
For credit to Account Number 80274546
Stock Transfer:
Call Brian Baughman at 561-741-1390 to discuss
Qualified charitable distributions allow donors at least 70.5 years old to give charities up to $100,000 yearly directly from their IRAs without counting taxable income.
Call Brian Baughman at 561-741-1390 to discuss
Shop to support: These companies donate to the Dupuytren Research Group for every purchase made through the sponsor pages linked here:
Please contact the Dupuytren Research Group main office 561-429-8279 to discuss other forms of charitable giving.
FDACS DTN2822236 CH30655. A COPY OF THE OFFICIAL REGISTRATION AND FINANCIAL INFORMATION MAY BE OBTAINED FROM THE DIVISION OF CONSUMER SERVICES (http://www.800helpfla.com) BY CALLING TOLL-FREE WITHIN THE STATE 1-800-435-7352. REGISTRATION DOES NOT IMPLY ENDORSEMENT, APPROVAL, OR RECOMMENDATION BY THE STATE.